Cloud can mean many things. JKC is highly experienced in cloud environments applicable to business and can advise your business on suitable cloud computing solutions.
Experts in Cloud Solutions for Business
JKC can provide a smooth transition to the cloud for businesses looking to take advantage of the myriad of cloud options, without all the stress.
From hosted email archiving to offsite backups, our cloud computing solutions can ensure that your business has access to all data and information, without taking up the storage in your onsite database. With the ability to personalize your cloud computing products, we can create an integrated cloud solution that caters to all of your business's needs. View our wide range of cloud computing options for your business below.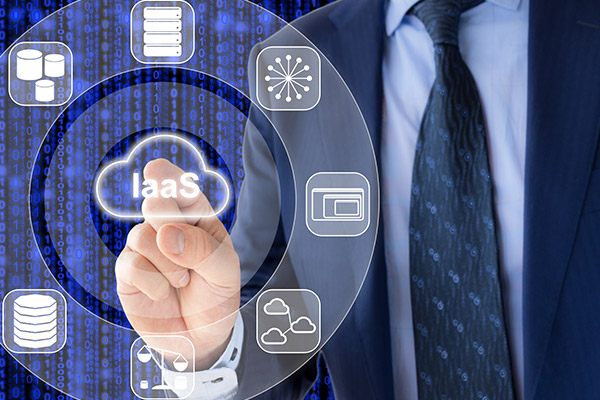 Get more out of your IT budget through IaaS
JKC provides its own IT Infrastructure as a Service (IaaS) to clients looking for a scalable cost effective solution for its IT requirements. IaaS involves outsourcing the equipment used to support operations, including storage, servers, hardware and networking storage. JKC provides all your infrastructure needs as a service, saving you money.
Cloud computing broadly breaks down into three different models (Public, Private and Hybrid) – choosing the right one starts with understanding business objectives and how best they align with the values each model delivers.
Benefits of utilizing IaaS
Allows businesses to focus on their core business
Flexibility in terms of attaining the infrastructure required
Cost savings through a pay-per-use model
No upfront cost, no maintenance fees, just pay as you go
Completely global – Access your infrastructure from any location on any device
Dynamic scaling. As your business grows simply increase your infrastructure usage creating optimal utilization of resources and money
Contact JKC before you purchase hardware to learn how your business could benefit greatly from IaaS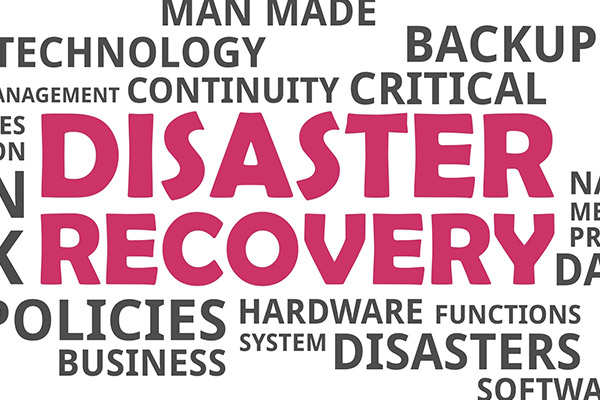 Private Cloud Solutions
JKC can guide your business on a transition into a cloud environment if you want the added security of having your services and infrastructure maintained on a private network.
Private Clouds consist of cloud infrastructure that is deployed solely for a single organization, whether managed internally or hosted by a third-party externally. Private Clouds offer scope for advanced security, high availability or fault tolerant solutions that are not possible in a Public Cloud.
JKC has deployed countless Private Cloud Environments for businesses with between 10 and 200 users.
Benefits of operating in a Private Cloud Environment
Enhanced security
Scalability – quickly create a customized server. Add more memory, storage or CPU as you need it.
No maintenance or upgrade costs
Customized redundancy
Eliminate dedicated servers and reduce expenses
Contact JKC to talk about implementing Private Cloud Solutions for your business.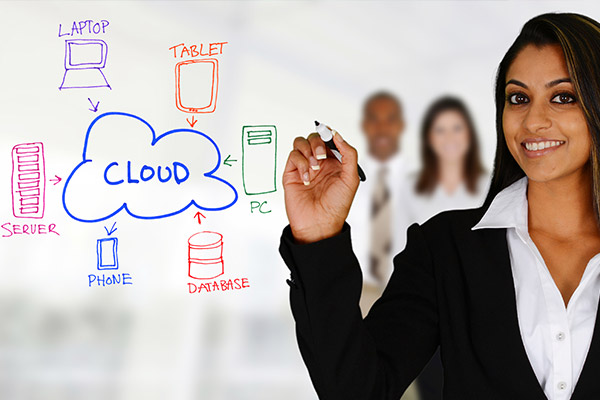 Maximize the benefits from Cloud Computing through Hybrid Cloud Solutions
JKC can implement Hybrid Cloud solutions for businesses wishing to operate in a Private Cloud environment but need to be able to accommodate spikes in usage, therefore have the ability to access public cloud when necessary. During peak times, a Hybrid Cloud will draw on public cloud resources to meet the infrastructure demand.
In a Hybrid Cloud environment, customized rules and policies govern areas such as security and the underlying infrastructure, with tasks allocated to internal or external clouds as necessary.
Hybrid Cloud Benefits
The Ability to Leverage Both Public and Private Cloud: By intermixing private and public cloud infrastructures, companies are able to leverage the best of what both have to offer. The hybrid model allows businesses to rely on the cost-effective public cloud for non-sensitive operations and on the private cloud for critical, particularly sensitive operations.
Enhanced Agility: Rather than being pigeonholed into one model or the other, hybrid cloud grants companies enhanced agility to move seamlessly between the two. Hybrid cloud has emerged as a new, more disruptive, powerful and economical way of delivering IT servicesthan the traditional hardware-bound, premise-bound model.
Overall Cost Savings: With Hybrid Cloud, companies can enjoy seamless scaling by allocating resources for immediate projects at a much lower cost instead of using local IT infrastructure when needed.
Contact JKC to discuss Hybrid Cloud options for your business.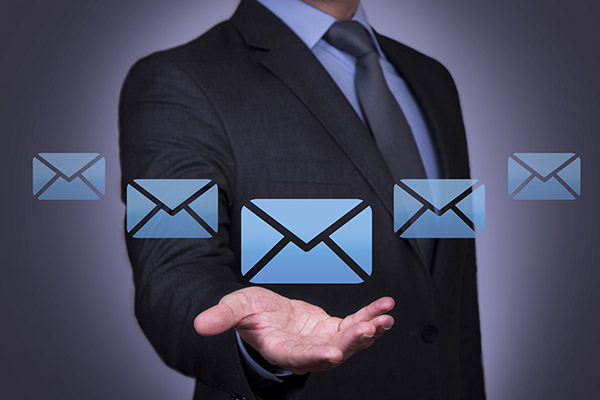 The number one E-mail Archiving solution
JKC provide a GFI E-mail Archiving solution to businesses looking to guarantee that e-mails are recoverable, whilst take advantage of storing them in a secure Cloud Environment rather than in its own data space (as archiving can take up significant space).
Our GFI E-mail Archiving solutions also limit the legal risks involved by keeping e-mails in their original state, in a central tamper-proof store. Lost and deleted e-mails can be quickly and easily found.
Furthermore, businesses will enjoy increased e-mail server performance by relieving the load on internal or external mail exchange servers.
Benefits of GFI E-mail Archiving
Offloading email infrastructure – The ever-growing volume of email puts more and more strain on an organization's email infrastructure. GFI MAX Mail Archive relieves the burden on groaning email infrastructures, removing or delaying costly investments in hardware upgrades and saving the maintenance headaches of reliably maintaining important email
Preserving intellectual property – Email contains some of the most valuable information within an organization, providing a record of internal and external communications across the company over a period of years
Meeting regulatory requirements – For many organizations, government or industry regulations require the retention of email communications for years. GFI MAX Mail Archive helps meet these requirements with message retention for up to 10 years, customizable retention policies, tamper-proof storage and full audit logs
Built-in availability – The cloud-based, geographically distributed infrastructure of GFI MAX Mail Archive means that if disaster strikes, your valuable email history isn't threatened. Messages can be accessed at any time, and can be forwarded or exported from the archive service as necessary.
Contact JKC to learn more about E-mail Archiving.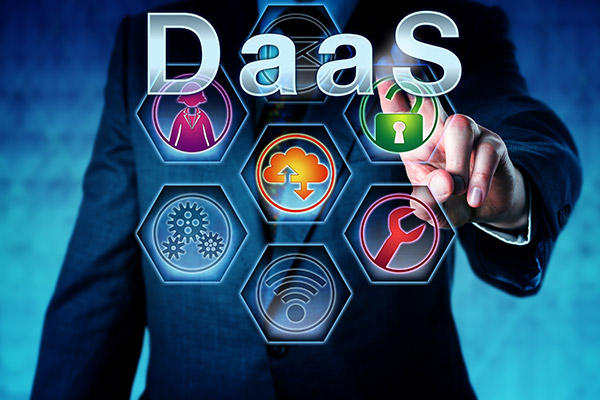 Desktop as a Service (DaaS)
JKC is experienced in assisting businesses implement Desktop as a Service (DaaS) solutions. DaaS is suitable for small to medium sized businesses looking to deliver virtual desktops to end users on all sorts of devices, including laptops, thin/zero clients, desktops, tablets, and phones.
Advantages of JKC DaaS
End users can connect to their virtual desktop inside or outside of the office
Rapidly deploy a common, supported desktop environment across your network
Centrally deploy updates and changes
Simply IT administration
BYOD and work from any location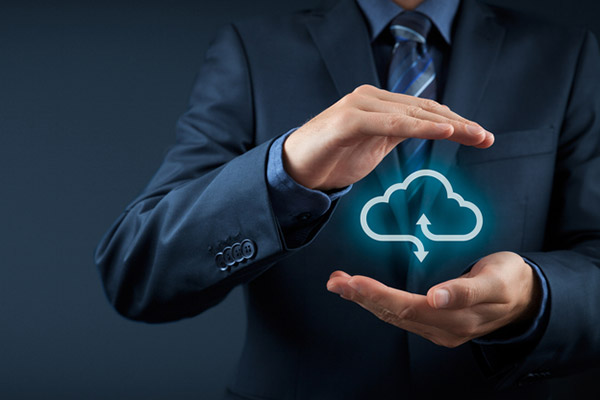 Corporate Software as a Service solutions
Software as a Service (SaaS) makes use of a cloud computing infrastructure to deliver one application to many users, regardless of their location, rather than the traditional model of one application per desktop
By utilizing SaaS, your business can focus on your applications, rather than your infrastructure.
Hosted Exchange (E-mail)
JKC's cloud-based Hosted Exchange solutions provide businesses an effective e-mail solution to increasing the availability of e-mails, contacts, calendars and tasks. The costs associated with having on-site e-mail hardware and the growing capabilities of SaaS providers makes JKC's Hosted E-mail a sensible choice for business. JKC can advise your business on the best Hosted E-mail solution.
Benefits of Hosted E-mail include;
Boost productivity my making e-mail, contacts, calendars and tasks always available on all devices
Allocate IT professionals to more business centric projects rather than tending to e-mail servers
No upgrade hassles
No upfront capital costs thanks to pay-as-you-go operating expenses
Hosted SharePoint
JKC is experienced in providing Hosted SharePoint solutions for businesses who require intranets that make file sharing and communicating simple and cost effective.
With a Hosted SharePoint solution from JKC your business will be able to:
Have its own Intra/Extranet
Manage, share and find documents easily
Control permissions
Access data from anywhere, anytime
Let JKC advise your business on suitable Software as a Service solutions.
Why Software as a Service is increasing in popularity
Increased accessibility– SaaS applications are available from any computer or any device—any-time, anywhere.
Lower initial costs– SaaS applications are subscription based. No license fees mean lower initial costs. Having the SaaS provider manage the IT infrastructure means lower IT costs for hardware, software, and the people needed to manage it all.
Painless upgrades and maintenance– As your SaaS provider, JKC manages all updates and upgrades, there are no patches for customers to download or install. We also manage availability, so there's no need for the client to add hardware, software, or bandwidth as the user base grows.
Contact JKC to learn more about how your business can reduce its IT budget through Software as a Service.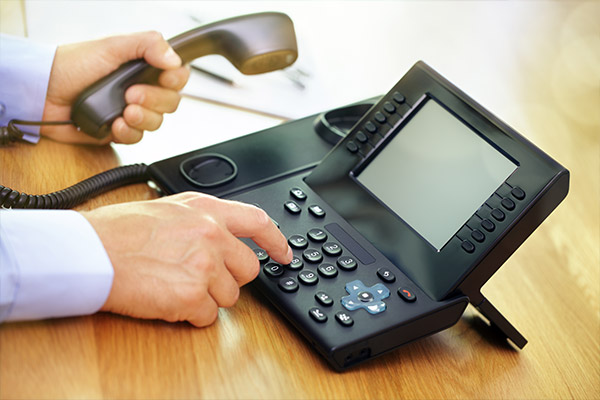 Launch your communications into the 21st Century with VoIP
JKC has extensive experience in implementing VoIP solutions and has partnered with leading VoIP providers to meet the requirements of business communications.
Unified Communications platforms involve providing voice, video, fax, instant messaging and email communication over a converged IP network. The aim of Unified Communications is to simplify and integrate all forms of communication in view to optimize business processes, reduce response times, and eliminate device and media dependencies.
Unified Communication is not one single product, but a group of integrated products (such as IP telephony, instant messaging, email and e-fax) whose features act to increase business and employee efficiency and productivity thus providing a reduction in operating costs.
Hosted Voice Solutions
JKC has deployed countless VoIP solutions to client's looking to improve the performance of their communications and reduce costs. We provide tailored solutions specific to each client's unique IT requirements that deliver long term value, enhance productivity, and reduce operating costs.
JKC has partnered with leading VoIP provider, Host Tel, to provide a premium voice solution to clients.
Advantages of VoIP
Increased flexibility and mobility
Increased productivity
Easy to use
Simple scale up or down
Contact JKC to discuss your telecommunications.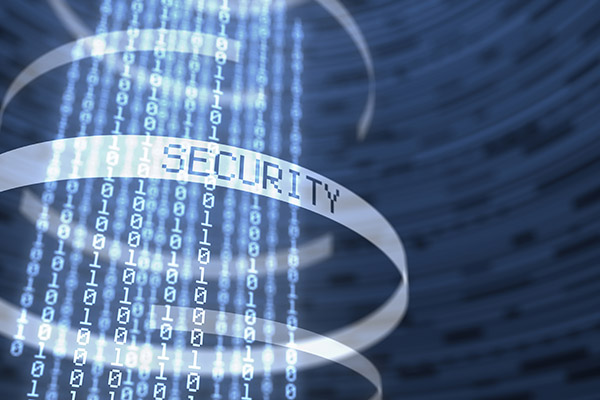 Effective Security Solutions made Simple
JKC provide cloud-based security solutions to help businesses minimize exposure to the myriad of threats populating the internet. The outcome is a cost effective solution to enhanced security capabilities and easier security management.
We can provide your business with the tools and support to be able to combat the common threats which arise through doing business online. Common threats that can seriously impact business include viruses, spyware, malware, and data interception.
Due to many businesses lacking internal IT resources, JKC's can assist your business to understand risks, advise on the best security solution, and help minimize exposure in your business applications and infrastructure.
Security Solutions that we specialize in
Contact JKC to discuss your business' IT security services.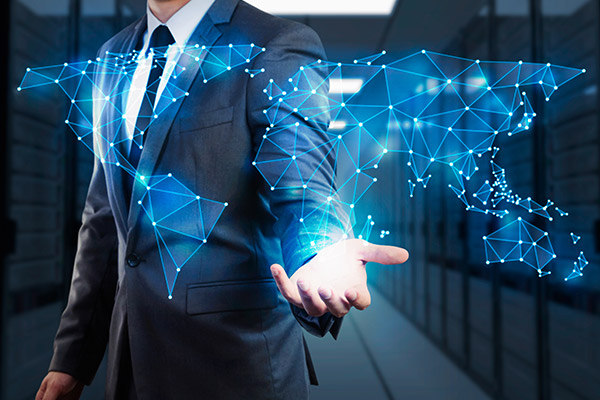 Corporate Virtual Private Network solutions
JKC provide Virtual Private Network (VPN) solutions to businesses looking to securely send and receive data across shared or public networks. The VPN allows employees to securely access their intranet and network whilst not in the office, without compromising the security, functionality and policies of the private network.
For secure site-to-site communication, JKC use Dell SonicWALL firewalls which include integrated IPSec VPN, and for remote client-to-host secure access, and offers offers both SSL VPN and IPSec VPN connectivity options. Dell SonicWALL also makes a complete line of Secure Remote Access/SSL VPN appliances, which offer remote access and management capabilities to organizations of all sizes with varying network complexities and security requirements.
Security Solutions
Contact JKC to discuss a VPN for your business