JKC's managed IT support services are a cost effective IT solution for businesses looking for efficient, reliable, stable and productive IT environments.
In an era where information technology systems play such a crucial role in business, the need for reliable managed IT support, expert advice, stable IT systems and professional IT services has never been greater.
We provide managed IT support that focuses on the client's needs and can be customized for each business.
JKC Solution is with you at every step
One of the major benefits for choosing JKC, is the fact that we become a single point of contact for all IT related incidents and service requests. If you have a problem – call us. One of our team members are always available to take your call. They'll proactively seek to manage your IT applications, infrastructures and operations on your behalf.
Our dedicated in-house service delivery manager takes charge of client's accounts and our large technical team ensures all of our clients receive an excellent level of service.
Our managed IT support includes
Software Licensing
Scanning and Designing
Smart Card Solution
Network Designing
Managed IT Services
Helpdesk & Onsite Support
Small Business IT Support
Network & Server Monitoring
Server & Workstation Maintenance
Backup & Disaster Recovery
Offsite Backup Replication
Asset Management
Network Security
VMware
Microsoft Office 365
IT Consulting
Benefits of JKC Solution Managed IT Support
With our managed IT support you have a team of experts, without the expense of full-time salaries and benefits.
It's a predictable, monthly cost. No more spikes in your IT budget. Your fixed monthly fee provides you with unlimited remote support during business hours.
It's scalable, based on business demand, freeing you from staffing, bandwidth, power and space constraints.
We manage the evolving complexities of technology. Managed IT provides you with a team of experts in multiple knowledge areas, enabling you to access the latest IT solutions.
During preventive maintenance we detect bugs and remove it before it harms your business. This reduces your risk and gives you a more proactive and reliable IT service.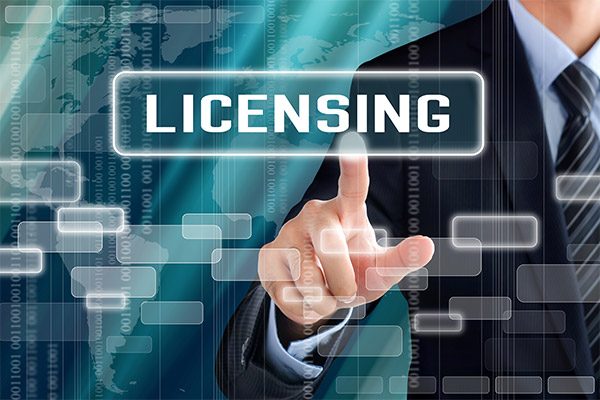 JKC's offer Software licensing with both technology and the business process know-how to design, implement, and manage a software licensing system that not ensures end-user compliance, but also improves business operations company-wide.
However, purchasing software that meets the varying needs for your organization can prove complex, confusing and resource intensive.
Versatility means using the software anywhere, anytime, on any machine, by any authorized user. Manageability demands the need to control, audit and report on license usage. They may also want to reserve a license for a specific user in order to guarantee access when needed.
Software Licensing Solutions allow your organization to leverage on our close strategic relationships with various software vendors, ensuring you get the most value from your software budget, in one place.
License & entitlement delivery
Service activation and Authorization
License or service agreement renewal and upgrade processes
Best Costing for volume licensing
Understanding your needs and giving you accurate solution for all software will help your business to save money. Most off-the-shelf software packages come with a single-user only license, and thus if you want more than one person in your company to use the software you would have to purchase multiple copies, which can work out expensive. By purchasing a different type of license such as a multi-user license or a site license you can save a significant amount of money.
Types of software licenses
Single-user licenses
Most off-the-shelf software comes with a single-user license that, as the name suggests, permits the software to be used by a single user on a single computer.
Multiple-user licenses
Unsurprisingly a multiple-user license allows more than one person to use the software. The permitted amount of users will be specified in the license, together with any other terms.
Site licenses
A site license allows anyone on your business premises to use the software.
Why are software licenses important?
Some business ignoring software licencing land you in some serious trouble. Computer software can be expensive and some organisations believe that they can 'get away' with ignoring software-licensing terms and do things such as installing software on multiple computers when the license is for a single-user only. Using software outside of the license terms is classed as piracy and it may lead to data hacking through bugs and may lead to data loss or misuse of data.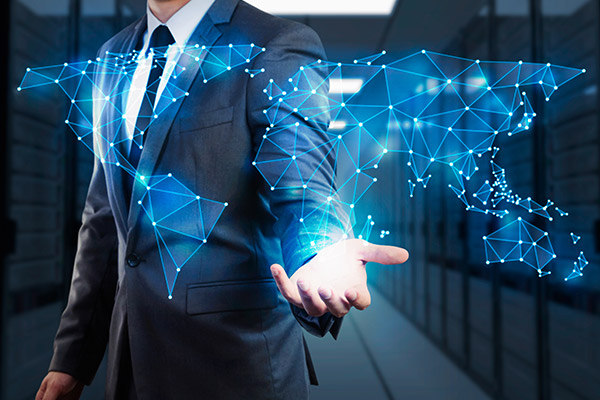 Network planning and design is an iterative process, encompassing topological design, network-synthesis, and network-realization, and is aimed at ensuring that a new telecommunications network or service meets the needs of the subscriber and operator.
A well-designed network is a successful network.
This design plan contributes to a predictable and consistent network.
While designing a network for you we ensure that it is secure for you and your surrounding people.
Benefits of smart network designing:
Connectivity and Security: You get a balance connectivity that stores your data as well as recovers whenever required as well as you and your surroundings remain secure in all the ways.
Redundancy: Redundant components and services in place for any part of a network leads to recover of data in any lost conditions.
Disaster Recovery: when data is backed up, how it is backed up and where copies of the data are stored is a very important decision to be made while designing a network.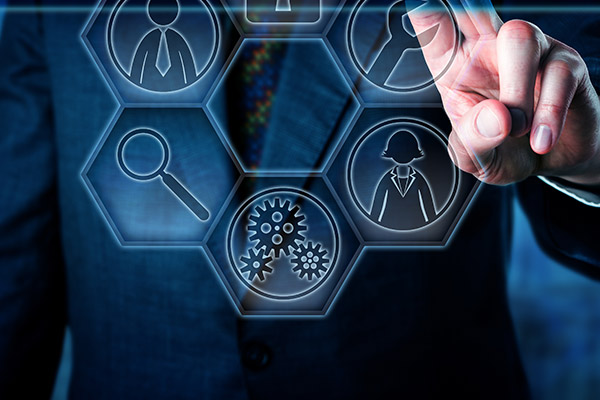 If you are looking for a way to improve the stability of your IT environment and seamlessly run everyday operations, JKC has a solution for you. Our managed IT services allows you to focus on your business without the worry of day-to-day and ongoing IT requirements. By partnering with our experience IT team, we can provide your business with a managed IT service that is second to none.
Avoid the unnecessary task of hiring a single IT manager. Their time and proficiencies are almost always wasted and this can cost your business thousands! At JKC, we provide managed IT services to suit your business needs and budget – and at the fraction of the cost of a full-time employee!
An Affordable Managed IT Service
For a fixed monthly cost, JKC will manage your IT, provide your business with proactive monitoring and alerts, reviews and suggest recommendations to improve your everyday business efficiencies. As a leading managed services provider, our team at JKC have a breadth of knowledge and a wide range of skills to find you the solution right for your business. We understand that various IT services are needed for different reasons, which is why our flexible approach, at a fixed-monthly price, will cover the exact managed IT service you need for your business.
Our managed IT services include (but are not limited to):
Team With Your No. 1 Managed Services Provider
At JKC, our ethos are built on an understanding of cooperation and working towards one ultimate goal. We like to think that the JKC team becomes an extended arm of your business as we integrate and support your users in becoming more effective, reliable and productive.
Our ability to create innovative solutions, listen to your needs and deliver the results you deserve is what sets JKC apart from your average managed services provider.
For more information about our managed IT service for your business, contact us today and our friendly team will be happy to assist you.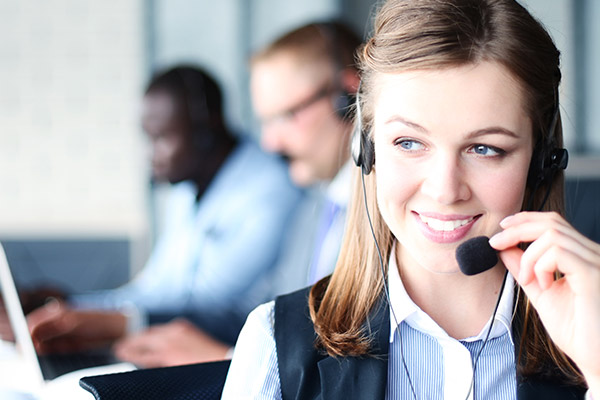 JKC's team of IT technicians provide businesses with the IT support necessary to ensure that problems are resolved quickly and systems are accessible 24/7. We become part of your team, solving IT issues from complex projects to the simplest of user questions.
Benefits of JKC Managed IT Support
With our managed IT supportyou have a team of experts, without the expense of full-time salaries and benefits.
It's a predictable, monthly cost. No more spikes in your IT budget. Your fixed monthly fee provides you with unlimited remote support during business hours.
It's scalable, based on business demand, freeing you from staffing, bandwidth, power and space constraints.
We manage the evolving complexities of technology. Managed IT provides you with a team of experts in multiple knowledge areas, enabling you to access the latest IT solutions.
During preventive maintenance we detect bugs and remove it before it harms your business. This reduces your risk and gives you a more proactive and reliable IT service.
Contact JKC to discuss IT support for your business.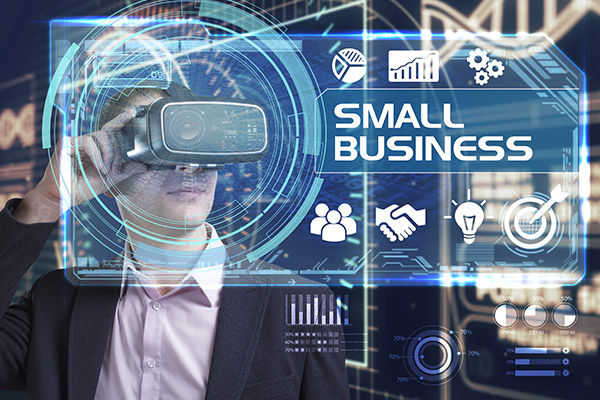 It can be hard for small business owners to keep up with all the aspects of running their own company. With a limited number of staff and a skillset that might not cover everything a business needs, it's no surprise that the management team usually struggle to do everything themselves.
It's time to work smarter, not harder. IT support for a small business is one of those tasks that is easier said than done. Don't leave these pesky computer and IT problems in the hands of an amateur. Outsourcing your IT support can make every day systems run smoothly and ensure that your job is made a whole lot easier.
Why do I need IT support for my small business?
In today's modern business world, technology is essential to everyday operations. Phone systems, computers, Internet and search engines – we rely on these systems to do simple things for us such as booking an appointment, calling clients and to message staff internally.
Imagine if these systems failed; if your computer received a virus, your phone won't answer a call or if your staff are unable to receive messages or emails from clients. Communication and more importantly, productivity, would be tainted…Not to mention the loss of business from unanswered client emails! IT support for your small business makes finding a solution easier, faster and more accessible. Don't waste time searching for solutions when you have the answer right in front of you – JKC Solutions.
Small Business IT Support
Outsourcing IT support for your small business operations in JKC is a smart decision because it maximizes your time and money. There's no need to hire an expensive IT person to take care of your company's computer needs because JKC have all of your solutions in the one place.
The trouble with hiring an IT person is the fact that their services are not required all of the time. This lack of a full-time workload for your small business would mean employment under a part-time or freelance contract. This individual needs to be dedicated, reliable and have the right skills to find a solution for your needs. Finding a contractor who fits this description is difficult and can cost you a lot of time and money.
Outsourcing means that you pay only for the time that you need and that translates to fewer costs for your small business. The convenience of outsourcing your small business IT support is something to be considered. By outsourcing with JKC, reliable IT support for your small business is just a simple phone call away.
How Do I Choose the Right IT Support Company?
Before choosing who you will outsource your IT work to, do some research on the companies you think are the best fit. Does the company mainly support large businesses or are there a mix of small, medium and large clients? Look at the experience each company has in the field and check what services they offer in small business IT solutions.
Lastly, note the partners of the company. A partnership means that each company has put its faith into the other and expects the other company to deliver on their promises. A good line-up of partners indicates a reliable and successful company.
At JKC, we have over a decade of experience in small business IT solutions in JKC, this leading to our acceptance of several awards and honourable mentions. By partnering with the likes of Microsoft, HP, Godaddy and others, we are able to give you the best and most comprehensive service package for your business needs.
We are confident that outsourcing your IT needs to JKC will save you thousands and leave you with more time to deal with other aspects of managing your day-to-day business.
Contact us today for more information about our small business IT solutions.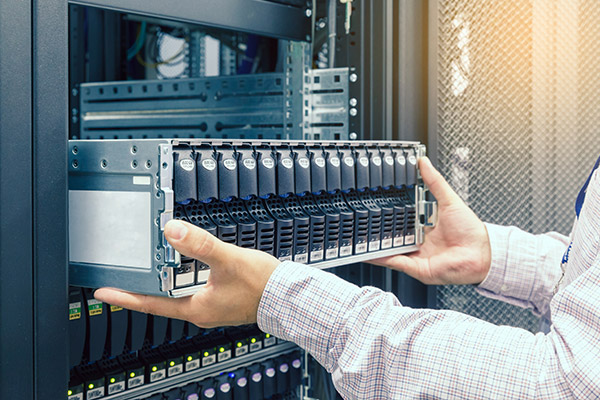 JKC's Network and Server Monitoring services ensure that your systems are active and healthy and that we receive immediate notification if anything out of the ordinary happens. Our advanced monitoring covers all client Infrastructure, Networking, Operation Systems, Applications, and Environmental factors.
Many issues can be detected early and prevented before they escalate and start to lower the utilization of your staff and cause a loss of time and money. Our technical team use large digital displays in our main Network Operations Centre to allow for constant visual monitoring of our client's systems.
We monitor your systems for common issues including
Hard drive Failure Warnings
Hard Drive Fragmentation and Disk Space Warnings
Malware, Spyware, and Rootkit Detection
AntivirusUpdates and Issues
Outdated Windows Updates and Service Packs
Windows Update Failures
Windows Licensing issues
Duplicate Network Addresses
Unexpected Changes in System Hardware
CPU and Memory Issues
Event and Error Logging
Contact JKC to speak about network and server monitoring for your business.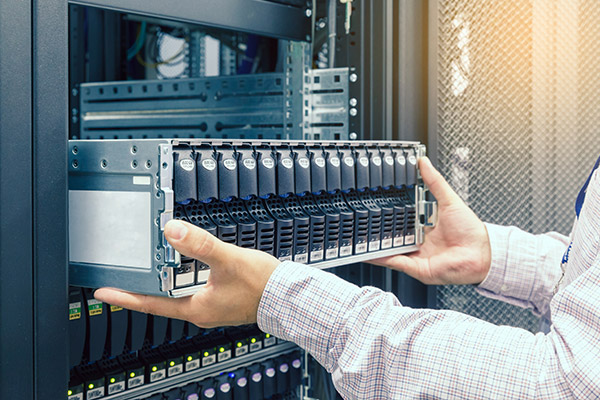 IT infrastructure plays a critical role in the daily operations of any business. JKC's regular proactive Server and Workstation Maintenance is part of our Managed IT Support service and improves the efficiency and reliability of client IT environments by preventing system downtime and improving business productivity.
Server maintenance includes; review of system backup processes and regular testing of data restoration, review of application security updates, review of system capacity and available resources, review system logs for warnings and errors, and review system security and threat prevention.
Server Maintenance includes
Review of system backup processes
Regular test of data restoration
Review of application security updates
Review of system capacity and available resources
Review system logs for warnings and errors
Review system security and threat prevention
Contact JKC to discuss how your servers and workstations are maintained.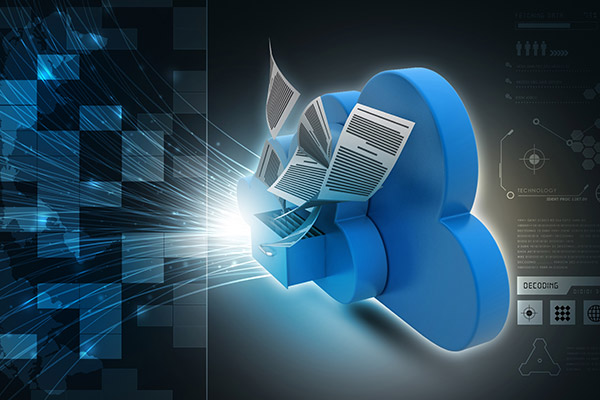 When it comes to business continuity, the most important thing is being able to retrieve your data. JKC provide an Automated Offsite Backup Replication solution. This allows client's to manage their backup activities simply and effectively and be sure that their data is readily available in the case of a disaster.
Features
Replicate your data to the cloud
Choose how often backups occur
Pay per gig
Different service levels available
Option to mirror backups in separate data centre
Contact JKC to improve your backup replication processes.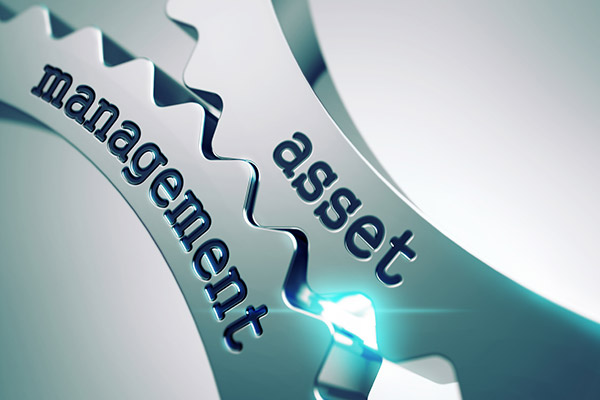 JKC provides IT Asset Management services to businesses looking to manage their IT environments more effectively, and save time and money by avoiding unnecessary purchasing and replacement of existing resources.
IT Asset Management is part of any best practice IT business strategy and it involves collating detailed software and hardware inventory which guide future purchases. Our effective Asset Management reduces the risks and costs of growing an IT portfolio for our clients.
Benefits of our IT Asset Management
Uncover savings through process improvement and support for strategic decision making
Gain control of the inventory
Increase accountability to ensure compliance
Enhance performance of assets and the life cycle management
Maximize availability time of business applications and systems
Contact JKC to learn more about asset management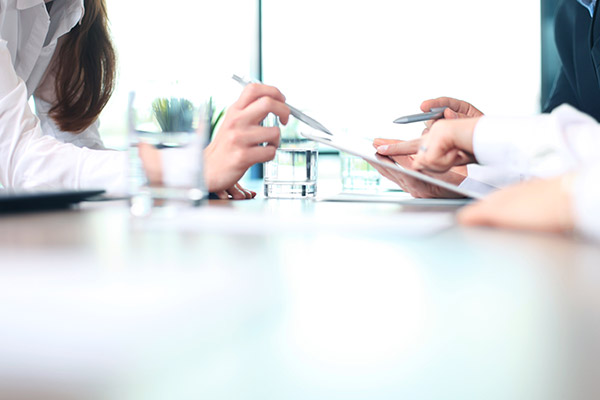 Information Technology should support business efficiency. JKC has advised countless business on IT solutions to achieve exactly that.
For many years, JKC has provided IT consulting to businesses throughout India, to objectively advise businesses on how to best use Information Technology to achieve business objectives. We apply a strategic approach to your IT systems taking into account IT requirements of today and tomorrow, to facilitate our client's business growth.
Our extensive experience in corporate IT environments ensures that we can accurately advise and manage IT projects from initial planning stages right through to complete deployment on behalf of our clients.
We understand that IT may not be your area of expertise. Our expert IT consultants have years of corporate experience, technical IT experience and effectively communicate throughout the entire consulting process to ensure our clients achieve their objectives.
We bring a full range of IT capabilities to a variety of IT business situations, including:
IT Strategy Development
IT Performance Improvement
IT Project Planning and Deployments
To find out more information about our IT consulting and beyond, contact JKC team today!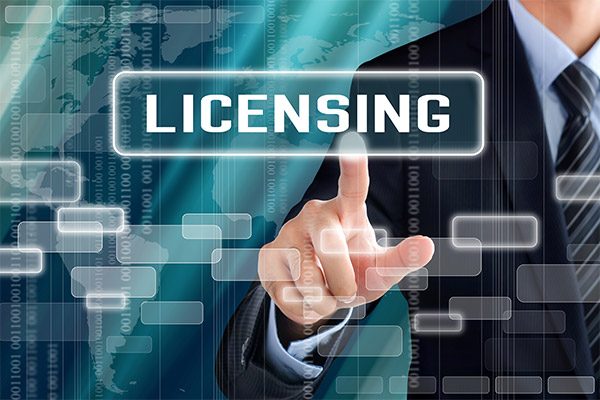 JKC
actively embraces virtualization with the aim to reduce our client's hardware costs and minimize downtime.
Contact JKC
to learn more about
server virtualization
and our
VMware Solutions
.
JKC's Services for data center networks – consolidation and virtualization provides services to design and implement an optimized data center networking infrastructure that supports and fully contributes to a dynamic IT environment that enable you to aggressively capitalize your infrastructure.
With a consolidated and virtualized infrastructure in your organization, you could see a dramatic improvement in capacity utilization, manageability and cost, whilst laying the foundation for fast and cost effective disaster recovery.
A Consolidation and Virtualization solution from JKC can alter your organization to build the next generation data center infrastructure that will meet the growing needs of your business.
Server Consolidation implies combining workloads from separate machines or applications into a smaller number of systems or applications. There are several forms of consolidation assorted workloads from multiple servers can be moved to a single larger server. Multiple workloads may be combined under a single OS, reducing OS images. Finally, multiple applications such as email systems or database instances can be combined into a single system.
We at JKC work with you to design and build a data center networking infrastructure that helps reduce costs, improve service, mitigate risk, and position your business for future flexibility. We help you take advantage of data center networking technologies and approaches to meet current requirements and prepare your data center network to respond effectively to future demands.
VMware connects end users to their data and applications on any device without sacrificing IT security and control.
Why use Virtualization?
Small and medium sized businesses (SMBs) are adopting virtualization for a variety of reasons. The number one reason businesses adopt virtualization is to improve server utilization – 72% of SMBs chose virtualization for this reason but this is not the only benefit! 57% of businesses sought visualization to reduce or contain their number of servers, 49% sought to improve security, 48% to improve availability and uptime, 47% to improve server and application management and 47% to improve data backup and protection.
Getting Started with Virtualization
Companies new to or considering JKC's VMware partner for virtualization should be aware of low-cost and easy solutions that will help them get started. For example, VMware offers a free hypervisor for virtualizing servers called ESXi. When you are ready to step into low-cost complete solutions, the VMware vSphere Essentials editions add central management and business continuity features. You can support your business case with a financial analysis from VMware's free online ROI calculator.
Companies in need of virtualization should consider the following four steps to get started:
Talk to a trusted advisor about the benefits of virtualization and learn the best implementation practices.
Conduct an ROI analysis using a free online tool, such as the VMware ROI calculator.
Use free tools to get started, such as VMware ESXi, VMware Converter and VMware Go.
Start slowly by virtualizing smaller application workloads, such as file, print and web application servers, to become comfortable with virtualization before tackling more critical line of business apps and database servers. In the end, most, if not all, of your server-based application workloads will be great candidates for virtualization.
Contact JKC the trusted VMware partner, to learn more about our IT solutions.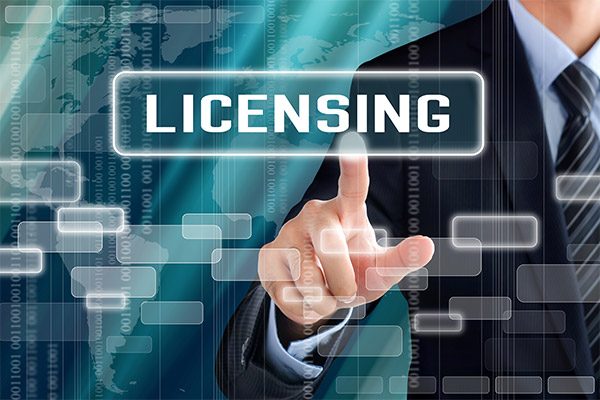 Whether you are a small or medium-sized business, or simply wanting to work productively and more efficiently from almost anywhere – Microsoft Office 365 is the answer.
JKC has an efficient, friendly and reliable team of consultants who are on call anytime to answer questions about Microsoft Office 365. Their knowledge of Microsoft Office products can save you time and money – and they are experts in selling, configuring and providing support for all Microsoft Office products – including Excel, Word, Outlook, PowerPoint and Access.
Some advantages of using Microsoft Office 365 include:
This software offers comprehensive cloud-based solutions with cutting-edge dependability and flexibility – enabling your employees to achieve greater productivity and collaboration.
Not a copy of Microsoft Office, but offers an amazing array of additional applications that lend themselves to teamwork and internal communication.
Being cloud-based, Microsoft Office allows staff to access applications and data on multiple devices or at different locations.
Works seamlessly with Microsoft Outlook, Word, Excel, OneNote, Publisher and PowerPoint – providing Web-enabled access to emails, important documents, contacts, and your calendar.
Can be used on a range of devices including PCs, Macintosh computers, iPhones, and Android smartphones
Microsoft Office 365 is very user-friendly, and when coupled with JKC's expert support, adds amazing value to your company – while also giving you more time to spend running your business.
Provides a safe and secure learning environment using the latest in cloud-based technology.
Want your business to be acquainted with Microsoft Office 365? Simply contact JKC team.